Which companies are already based at BusinessPark 7Poort?
In recent years a diverse mix of local, national and international companies have based themselves at 7Poort. This diversity has created a vibrant atmosphere and a pleasant, collaborative environment. Get to know the companies who could be your future neighbours. They will tell you why they opted for BusinessPark 7Poort.
Dachser Netherlands B.V.
'Zevenaar is a strategic location offering easy access to the important German market.'
Dachser Netherlands B.V. is part of the family business Dachser GmbH & Co KG, which was founded in 1930. As a leading European logistics services provider Dachser stands for 'Intelligent Logistics': innovative solutions and the smart, efficient use of technology.
Skantrae BV
'From a strategic perspective Zevenaar is also a good base for serving the important German market.'
Skantrae B.V. is an independent company that has been operating for close to 40 years on the Dutch and Belgian door market. Skantrae supplies doors under the brand names Skantrae, Bruynzeel and Lundia via trade professionals and all major home improvement stores.
Chep Pallecon Solutions
'At 7Poort we work with 6 loading docks. That helps us make our production more efficient. We are also easily accessible at 7Poort, which was another important factor when choosing our new location.'
Chep leases reusable packaging systems, supplying containers with capacities of up to 1,000 litres for the transport of liquids, amongst other products. Examples include cosmetics and toiletries, foods such as liquid egg and sauces, as well as drinks and various types of oil.
G-PARK ZEVENAAR VAN GLP
High-quality distribution center of 19 hectares.
Zevenaar is located in the Arnhem / Nijmegen region in the east of the Netherlands and is part of larger logistic area known as Logistics Valley, connecting the two main ports in the Netherlands (Port of Rotterdam and Amsterdam Airport Schiphol) with the German Rhine-Ruhr valley.
Peters Installatietechniek
Professional in installations, roof and zinc work for more than 50 years.
The specialist for advice, installation and maintenance of sustainable and innovative installations. We are the total installer who really thinks along with you. Because together we have been providing comfort for almost 60 years.

Apollo Vertalers
Apollo Vertalers was established over 25 years ago and over the years has built up an excellent reputation.
Thanks to its experience of working with the business community and government, the firm is able to deliver high-quality translations and can count major insurance companies and leading law firms in the Netherlands and abroad amongst its satisfied clients.
Doit Online Media
Doit Online Media can give any company a visible online presence, as well as making it easy to find and recognisable for its target group. The company develops websites, online shops and applications together with its clients. During this process it is guided not by technology, but by ideas.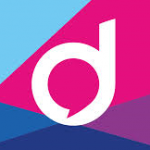 Dutch Flex Group B.V.
Dutch Flex Group is a reliable partner in temporary work.
Dutch Flex Group was founded by professionals with many years of experience and expertise in the temporary employment sector.
BKC Groenvoorziening
Helping to create a green world. BKC is a company with its own vision of sustainability, specialising in tree care, greenery and the environment.
The company works together with its clients to create a better, greener environment, applying an overall concept for the planting, management and maintenance of trees and green spaces. It also processes green waste into biomass. This is a company that strives to be at the forefront in its field and is constantly seeking out new ideas and solutions for its clients.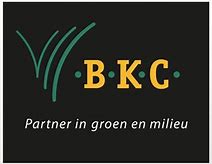 MASE Engineering
'It's just ten minutes from my home. You can also be on the motorway in no time, which means you're easily accessible. Germany is close by and I often go there to pick up materials that are not available in the Netherlands.'
MASE Engineering carries out material- and corrosion-related research, as well as advising on the use of materials, including the application of different types of steel for equipment construction.

Aannemersbedrijf Siebers
'7Poort is also ideal for family businesses.'
Aannemersbedrijf Siebers has been a small-scale family business since 1770. It specialises in high-quality woodworking, supplying bespoke products directly to private customers. The company still produces everything in a traditional way in its own workshop. When it comes to wood Siebers can do it all.

Speck Pompen
'We decided on a location where our new premises would really catch the eye, at the bottom of the viaduct spanning the railway line at the entrance to 7Poort. We deliberately opted for a prominent location.'
Speck Pompen Nederland BV advises on and supplies pumps, pump installations and accessories. It also assembles simple installations and repairs and tests pumps in its well-equipped workshop.
Nijhof Multibox
Nijhof Multibox started out in 1983 with the development and manufacture of the Multibox.
By developing this concept, Nijhof Multibox became one of the pioneers of the foldable plastic crate that has become an integral part of everyday life.

Nathan
'We chose 7Poort due to the accessibility of the plots and its excellent, strategic location. It was the proximity of major motorways that sealed the deal. Even Germany is just a stone's throw from our sustainable premises. We can't wait to move into them in 2018!' – Wolf Nathan, Managing Director of Nathan Systems.
Nathan is the expert when it comes to sustainable climate concepts and products. The company offers a unique overall concept including products for heating and sanitary facilities, ground-source borehole drilling, engineering, concrete core activation and services for residential and non-residential construction projects.

JG Staalplaat betonvloeren & Dak en gevelbekleding
JG Staalplaat betonvloeren is a certified system partner of Hoesch Additive Decke for the processing of TRP 200 AD sheet steel for car-park flooring applications.
Ennatuurlijk
Ennatuurlijk is bringing renewable energy closer – literally and figuratively.
The company supplies heating and cooling to over 70,000 households and businesses in the Netherlands.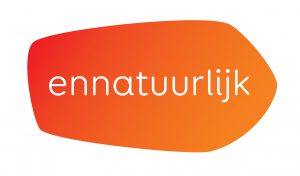 Liemers College
Liemers College is a dynamic school offering a wide range of options in the area of secondary eduction. Its motto is: 'Liemers College allows you to grow'. Now more than ever the focus is on the individual pupil.
All pupils work in their own way and at their own speed on their personal learning goals. Parents are actively involved in the development of the school and their child's educational success. The Landeweer site in Zevenaar East is where the school offers its pre-vocational secondary education courses.

Aannemersbedrijf Steenkamp