Thanks to its outstanding transport infrastructure, BusinessPark 7Poort offers businesses all kinds of transport options. With easy access to an excellent waterway, railway and motorway network, and national and international airports relatively close at hand, the sales markets of companies based at BusinessPark 7Poort are always within easy reach.
Regional, supra-regional and international businesses benefit from the impressive infrastructure
offered by the Gelderland freight corridor, where infrastructure investments are made on an
ongoing basis to boost the economy.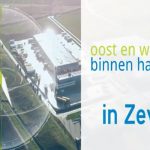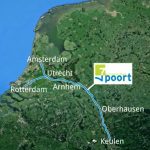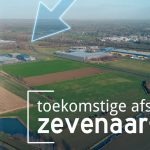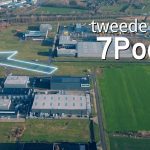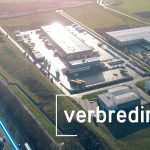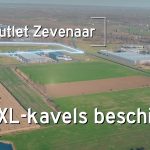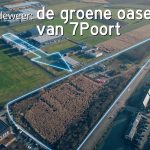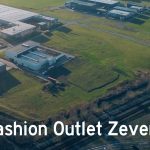 Snelwegen
Bedrijventerrein BusinessPark 7Poort bevindt zich direct aan de A12: de verbinding van
de Randstad, Duitsland en het Europese achterland. Deze snelweg wordt op korte termijn
verbreed naar drie en vier rijbanen met een directe op-/afrit naar BusinessPark 7Poort,
ofwel Zevenaar-Oost. Volgens de planning is dit tussen 2021 en 2023 gereed.
Door de geplande doortrekking van de A15 komt er in de nabije toekomst een rechtstreekse
verbinding met de Rotterdamse haven.
Waterwegen
De binnenvaartverbinding Rotterdam-Emmerich is vlakbij. De Rhein Waal Terminal net over
de grens in Emmerich ligt op 30 autominuten afstand en is een barge waar 120.000 TEU per
jaar wordt overgeslagen.
De loswal voor containers in Doesburg voor de overslag van binnenvaart naar wegtransport
ligt op 20 autominuten afstand.
Spoorwegen
Het bedrijventerrein ligt nabij goederenspoor Betuweroute met overslagmogelijkheden in
Emmerich en in de toekomst in Valburg.
De definitieve komst van een treinstation op de locatie BusinessPark 7Poort (lijn Arnhem
– Doetinchem) wordt onderzocht.
Luchthavens
Er zijn (inter)nationale luchthavens op relatief korte reisafstand:
Schiphol (115 km)
Düsseldorf (110 km)
Airport Weeze (60 km)
Eindhoven Airport (105 km